It is with great pleasure that we announce that SAP Concur and Accenture have joined forces for a CIP partnership in the Benelux. With this partnership, we will be able to add value for clients by providing them with the best solutions, strengthened by what each party has to offer.
"We have done it! After supporting 50+ SAP Concur customers with their Concur implementation projects on a global level Accenture became SAP Concur's official implementation partner for the Benelux region – after already acquiring this partnership for Italy. Accenture The Netherlands is excited and proud. Thank you to SAP Concur and Accenture SAP team who has made this happen. Giel Hagens, MD Accenture SAP Business Group"
The reaction of Jan-Willem Basselier, EMEA Director Business Development Travel about the partnership "It was only a matter of time bringing our two companies together as partners. As a long-trusted SAP partner, our customers rely on Accenture's proven capabilities and market leadership to add SAP Concur deployment services and Travel- & Expense consulting to their Cloud portfolios. We are excited to be able to add Accenture to the list of SAP Concur Certified Implementation Partners"
Before the partnership, Accenture was able to support their clients with SAP Concur deployments by managing projects and supporting them during the different project phases. However, they could not support with the client's configuration since Accenture was not yet able to certify their resources; this is a prerequisite to conduct the full configuration.
With the new partnership, we will promote innovation by supporting and guiding clients through the full deployment independently—including configuration—based on client needs and executed by our certified resources. As Giel Hagens highlights:
This partnership allows us to train and certify resources enabling them to configure Concur Expenses based on client needs. That way we can help them launching solid travel and expense solutions that meet business requirements. For more information on this partnership, please contact maurice.manassen@accenture.com or arjan.roosendaal@accenture.com.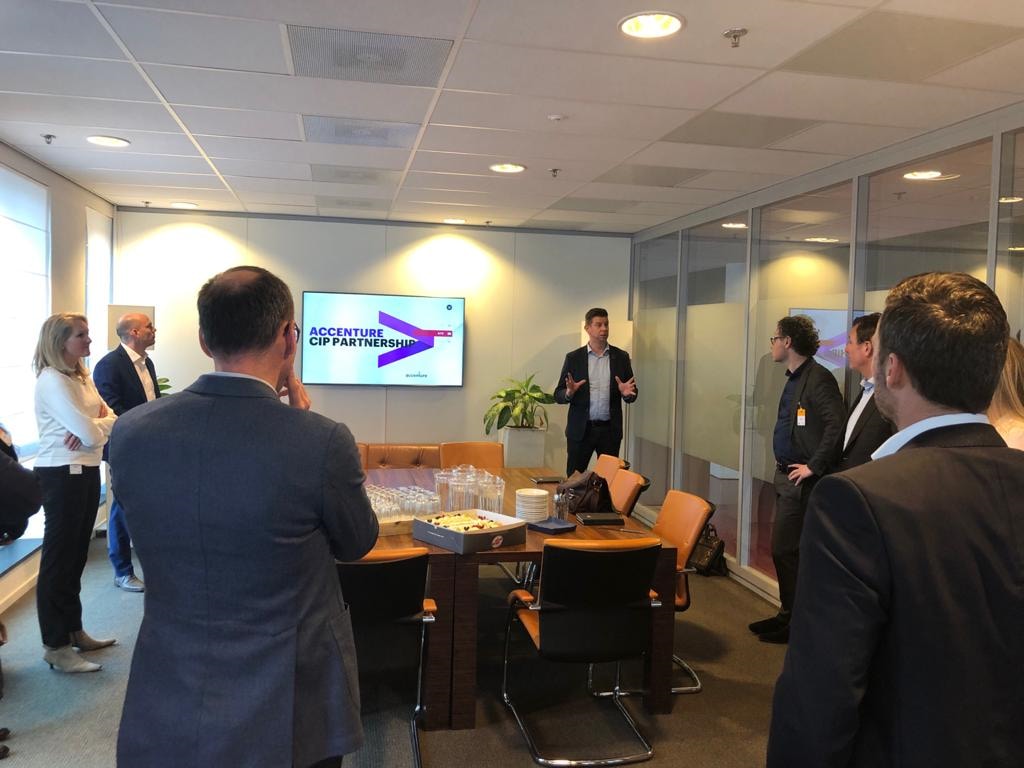 Who's Accenture?
Accenture solves the biggest challenges at clients by delivering distinctive end-to-end solutions in strategy, consulting, digital, technology and operations. With more than 500,000 employees, we combine unmatched experience and specialized skills in a demanding digital world, across more than 40 industries and all business functions.
Accenture works at the intersection of business and technology, helping clients improve their performance and creating sustainable value for all their stakeholders. In achieving this, we employ an innovation-oriented approach, where industry knowledge and tech expertise are brought together. To apply innovation and intelligence to the core of our clients, every day and in every industry. To co-create unique solutions and improve the way the world works and lives. By doing so, we help our clients reimagine and shape their future.
Accenture and SAP have a longstanding relationship that extends more than 40 years. As a leading business partner, together we offer SAP end-to-end solutions from product innovation, to development and delivery. Jointly, we prototype new ideas, industrialize smart solutions, lead the way in powering the intelligent enterprise, and help all clients solve their most complex business challenges.
It is evident that this partnership will prove beneficial, not only to us, but also to our clients. Together, we are revolutionizing—and will continue to revolutionize—the future of business.
About SAP Concur
SAP® Concur® is the world's leading brand for integrated travel, expense, and invoice management solutions, driven by a relentless pursuit to simplify and automate these everyday processes. The top-rated SAP Concur mobile app guides employees through every trip, charges are effortlessly populated into expense reports, and invoice approvals are automated. By integrating near real-time data and using AI to audit 100% of transactions, businesses can see exactly what they're spending without worrying about blind spots in the budget. SAP Concur solutions eliminate yesterday's tedious tasks, make today's work easier, and help businesses run at their best every day. Learn more at concur.nl or SAP Concur blogs.