The Intelligent Enterprise. Changing the face of business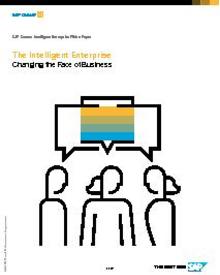 An Intelligent Enterprise includes three key capabilities: visibility, focus, and agility. Most organizations are already on a journey to build these capabilities, but intelligent technologies, such as machine learning, Internet of Things, and advanced analytics enhance their progress tremendously.
Read the white paper to learn how SAP Concur see companies reach new levels of efficiency and success.